Merk Heren Laarzen
-44% + 10%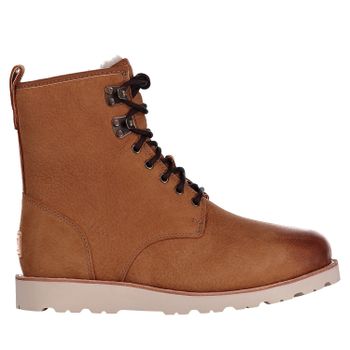 279

,95

155

,50


10% extra korting
139

,95
Heren laarzen zijn echte klassiekers, en nu weer populairder dan ooit. Ze staan dan ook geweldig onder bijna al je broeken. De enkellengte die veel broeken hebben, zorgt ervoor dat ze goed zichtbaar zijn. Zo kunnen de herenlaarzen van exclusieve merken bewonderd worden.
Ze zijn gemaakt van prachtig leer, soms in hippe, en soms in neutrale kleuren. Ze kunnen helemaal glad zijn, voor de ultiem elegante man, of juist een beetje ruig, met riempjes en andere details. Gemaakt van suède geven ze een andere textuur, waarmee je dan weer de perfecte outfit kunt creëren. Het zijn tenslotte de details waar het om gaat. Een merk als UGG maakt de comfortabele laars die de voet warm houdt, maar ook de trendy laars die niet onopgemerkt voorbij gaat. Kwaliteit is zichtbaar, en omdat je op Coccinelle alleen herenlaarzen van exclusieve merken aantreft, is kwaliteit vanzelfsprekend. Weer een andere stijl, maar ook bijzonder smart, zijn de heren laarzen van Cruyff. Wat ontwerp betreft zijn ze klassiek, met een paar opvallende details die ze juist weer origineel maken. Ook hier is het weer de perfecte afwerking van de hele schoen die je zoekt in mannen laarzen, omdat je gewoon de beste wil.
Mannen laarzen kun je in feite bij elke outfit dragen, behalve misschien bij een jogger broek. Maar verder staan ze geweldig zowel onder een jeans of chino, als onder een pak. Zelfs de stoere modellen zijn te dragen bij elegante kleding, en omgekeerd: klassieke modellen bij een jeans. Dat kan gewoon omdat het ook belangrijk is je eigen persoonlijkheid te laten zien in je outfit, en daar mag best een beetje spanning in zitten. Glanzend glad leer versus suède of nubuck. Traditioneel zwart en bruin, of een modekleur als groen, bordeaux, grijs, wit en nog veel meer. Kies de heren laarzen die bij jou passen op Coccinelle.nl!
-50%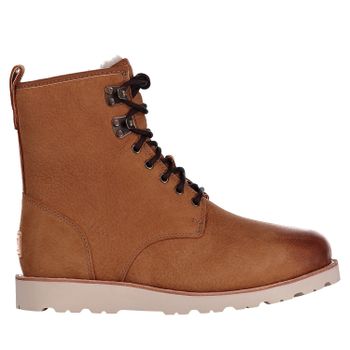 279
,95
139

,95