Levi's kinderkleding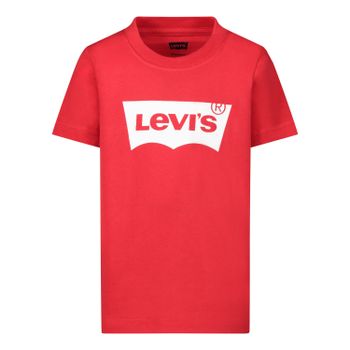 Levi's
Unisex kinder t-shirt
15

,95
Ontdek de collecties van Levi's in de webshop van Coccinelle
Op het gebied van Levi s kinderkleding ben je in de webshop van Coccinelle aan het juiste adres. Hier heb je een ruime keuze uit kinderkleding voor de stoerste jongens en meiden. Van een Levi's shirt tot aan broeken, je bestelt het allemaal vanuit jouw luie stoel. Neem gerust eens een kijkje in de webshop en ontdek het aanbod dat jou te wachten staat.
Levi s kinderkleding met het iconische logo
Fijne stoffen en een perfecte pasvorm, dat is wat jouw zoontje of dochtertje van de collecties van dit Amerikaanse merk kan verwachten. Gaat je voorkeur uit naar een skinny pasvorm of mag de broek wat losser zitten? En combineer je een jeans graag met een bijpassende sweater? Of is een Levi shirt voor een kind hetgeen waar je naar op zoek bent? De collecties shop je voor een leuke prijs.
Levis broeken voor kids in verschillende uitvoeringen
Voor welke broek je ook kiest, ieder model gaat lang mee en sluit mooi aan. Bestel je in de webshop voor 21:00 uur, dan kun je jouw bestelling de volgende dag al in huis verwachten. Ideaal als je de Levis broeken voor kids snel nodig hebt. Heb je vragen over bijvoorbeeld een broek of een Levi s shirt? De klantenservice van Coccinelle helpt je graag verder als je contact opneemt.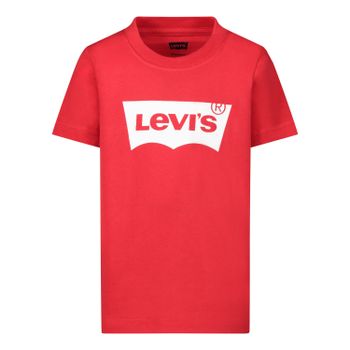 Levi's

Unisex kinder t-shirt
15

,95