Merk Pumps
-70%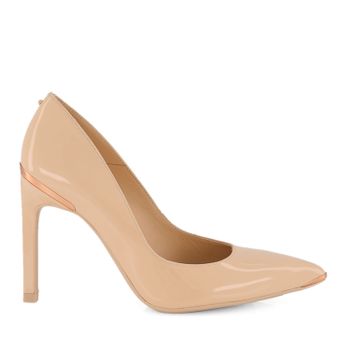 170
,-
51

,-
Merk pumps mogen in jouw kast niet ontbreken als je houdt van een vrouwelijke stijl. Deze klassieker is elegant met een zekere uitdagende uitstraling. Het is de enige schoen die per definitie een hoge hak heeft.
Designer pumps hebben als extraatje dat ze bijzonder zijn wat betreft ontwerp, materiaal en details. Net even anders op een onnavolgbare manier. Bijvoorbeeld gemaakt van lakleer, gedeeltelijk open of juist gedeeltelijk dicht. De hoogst mogelijke naaldhakken. Kijk eens naar de zwarte pumps: een must have voor iedere vrouw. Het zijn topmerken die exclusieve pumps maken. Zo is Nikkie al weer een tijdje een bijzonder gewaardeerd merk, fris en toch geraffineerd. Guess heeft een cheeky imago en neemt dat ook mee in de ontwerpen van zijn designer pumps. Met deze pumps weet je bij elke gelegenheid de aandacht te trekken, zoveel is zeker. Het is een merk met lef, dat graag de grens opzoekt van de perfecte vrouwlijke schoen met hun exclusieve pumps.
Zoals elke vrouw een little black dress moet hebben, zo moet zij ook bijbehorende zwarte pumps hebben. Niet per se hoor, alle andere kleuren zijn ook goed. Het is een soort traditie zodat je op elk moment in staat bent de meest exclusieve receptie of première bij te wonen. Maar een paar pumps moet je eigenlijk wel hebben, voor die ene speciale gelegenheid. Stijl en kwaliteit vind je bij Coccinelle: bestel dus gauw de perfecte merk pumps voor jou.
-70%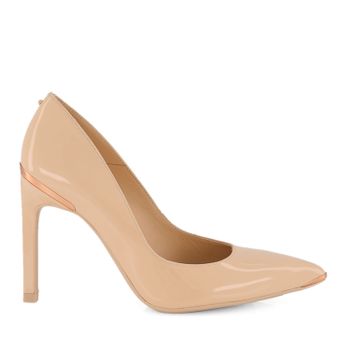 170
,-
51

,-